On Xingfa system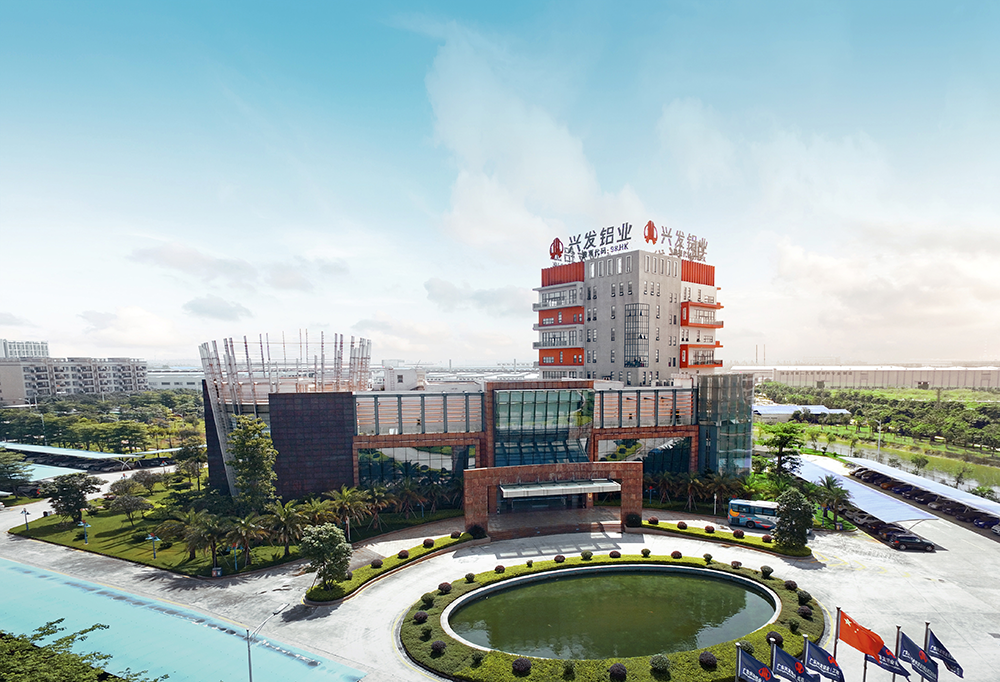 Xingfa system service mode

Xingfa system products
Visible active safety

Installation structure: frame and fan glass are all indoor, so installation, maintenance, replacement and cleaning are more simple and convenient, so as to eliminate the danger of high-rise construction operation.
Anti theft setting: multi lock point structure design, equipped with anti-theft hardware system imported from Germany, prolonging the time of outdoor destructive invasion.
Fall prevention: the internal inverted opening completely eliminates the safety accidents caused by the falling of the traditional external opening window sash; the internal inverted opening state realizes the indoor and outdoor air exchange and avoids the collision between human body and the fan due to the indoor space occupied by the window sash opening. The application of the internal and external opening limiter can avoid the risk of children falling from the building due to the large opening of window sashes, and provide more active security for the home.




Innovative aesthetics of doors and windows

The appearance of Xingfa system window adopts the coplanar design of indoor and outdoor fans and frames; the hidden drainage structure design, the whole window does not need to be exposed with drainage cover, both indoor and outdoor are simple and flat, and complement each other with the overall style of modern architecture.
The panoramic door system with extremely narrow frame, under its modern and minimalist appearance, has a super large lighting surface with a minimalist frame, which makes the indoor and outdoor smart connection and enjoy unlimited vision.
Whether it's window or door system products, Xingfa system's family handle has been polished and color adjusted by modeling engineers for more than 100 times to achieve a harmonious and pleasant application experience with the overall frame and fan.
We provide a variety of natural and environmental protection colors on the surface of profiles, so that architects can have more choices in the color matching of the whole building and doors and windows.

Building a safe and comfortable home

The door and window products of Xingfa system can realize soft and comfortable fresh air exchange under the condition of ensuring the safety of opening. The diversified anti mosquito configuration not only ensures the permeability of the original opening surface, but also makes you feel fresh and carefree in the summer when mosquitoes nourish. The application of the special limiter ensures that there is no accident risk inside and outside the room, making the home more comfortable and safe.
Under its modern and minimalist appearance, esd154 panoramic sliding door system dramatically combines the confrontation between high and low: it is equipped with the highest performance systematic design on the minimum visual frame, which ensures the safety performance of traditional sliding door against wind pressure and the most transparent visual enjoyment between opening and closing. Meticulous barrier free track design ensures the safe passage of the elderly and young children.
Advantages of development system
product development

The open R & D platform of Xingfa system is composed of product development team composed of experts in the fields of whole window, material, hardware and adhesive tape. Based on the market demand, customer feedback, industry competition and technology trend, we have set up a number of product development stages, and the three-level evaluation system in the process ensures the feasibility, quality and accurate market positioning of Xingfa system product technology, and ensures the realization of the initial development idea of each set of products.
We focus on the performance research of raw materials, components and the whole window. We have our own national recognized and internationally recognized aluminum profile laboratory and physical and chemical testing center, equipped with 89 sets of precision equipment and systematic, internationally recognized experimental and testing specifications. After 35 years of technical precipitation, Xingfa aluminum has more than 1000 national patents. Led the drafting of 57 national standards and 21 industry standards. 35 years of professional quality, up to JIS Japan, AAMA, ASTM, EU en and other international standards.
After 35 years of technical advantages of Xingfa aluminum products in the aluminum industry, Xingfa products and services are rooted in different application environments in China, and participated in the design and application of more than 2000 high-rise building envelope products at home and abroad. Over the years, it has won many awards such as "Luban Award of China Construction Engineering", "Gold Award of international quality star", "Platinum Award of international quality star" and "Diamond Award of international quality star".

Application design of products

The research of Xingfa system on human and human settlement environment is better than that on product itself. From the tranquility of villas to the hustle and bustle of modern cities, from extreme cold to hot summer, from local to global, we fully consider the key factors affecting the use experience, such as the height, usage habits, environment and climate of people in different regions.
Our products provide architects with a variety of design references. According to different regions, different functional requirements and different ages of users, we can subdivide dozens of different sub grid applications. Each kind of product strives to let the user have better experience and evaluation.

Life cycle quality management

Xingfa system realizes the quality management of the whole life cycle of products through the integrated quality management system of Xingfa aluminum industry. It covers the whole life cycle from design and development to product application completion. Quality is not only a state, but also a process. In every link, Xingfa system ensures every set of products to improve with strict and complete quality management system.

supply chain management

We carry out systematic and strict all-round evaluation of suppliers; conduct structured and comprehensive certification of supplier products to ensure that suppliers have the ability to continuously meet the quality requirements of Xingfa system; evaluate the cooperation performance of suppliers and establish deep cooperation relationship with the best suppliers.
Each component and packaging material of Xingfa system products has a unique "ID card" to realize the real-time status query of goods in circulation. More importantly, it can reliably trace the lifelong quality of Xingfa products, so that users can rest assured of each set of products.。
Product testing

Xingfa system profiles have been repeatedly tested and tested by Xingfa materials laboratory and physical and chemical testing center recognized by the state and internationally, from raw materials to components, from components to structure, from structure to technology, from technology to installation and delivery. Every step of Xingfa system products must be inspected, and each set of products is a high-quality product, achieving 100% perfect delivery.

Training and value promotion

Xingfa system's technical team serves domestic and overseas partners throughout the year, providing systematic training and on-site technical guidance on the categories, characteristics, systematic processing, manufacturing, installation and maintenance of products, so as to ensure that the channel partners of Xingfa system can easily deal with various technical problems in product installation and delivery, and ensure the timely and high-quality delivery of Xingfa system products. In view of the sales marketing of developers, we support systematic product marketing selling point training and promotion activities to help developers with marketing.

Installation and after sales support

We focus on the continuous application performance after product delivery, open 400 telephone real-time consultation (7 days * 12 hours), and establish online regional sales and service center. All series of system products are covered by Ping An insurance of China. Based on the consideration that different users may have different functional requirements for the product in the future, we have carried out the extended application design with more functions, higher performance and more security of the basic products, so that users can get more post service support according to their needs.