The use of aluminium profile has skyrocketed its demand to much extent in modern times. According to the Aluminium Market Analysis of Allied Market Research, the aluminium market value is expected to reach $189.8 billion by 2026. The growth of the global aluminium market is driven by technological advancements in aluminium manufacturing technologies and the increase in usage of aluminium in various industries.

While people acknowledge the vast usages of aluminium in fabrication, construction, and building purposes, they seldom know how they are made and their embedded features. This article will be an ultimate guide to the aluminium profile in which we will study its basic features, advantages, uses, and the best aluminium profile suppliers in the Asia-pacific region.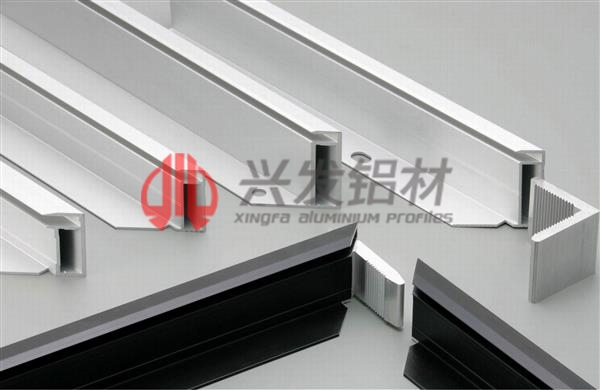 Aluminium profiles are aluminium by-products produced by an aluminium extrusion process, which can be used for industrial and architectural purposes. These extruded stock shapes of aluminium are aluminium profiles that have multiple uses based on the shapes of extruded aluminium products, i.e., aluminium pallet, pipe, or aluminium channel.What is Aluminium Profile?

How Are Aluminium Profiles Made?
The manufacturing process of aluminium profiles involves using the latest extrusion technology, which can be done by various conventional methods, such as indirect extrusion or direct extrusion. There are various classifications of the aluminium profiles based on the particular extrusion process, such as 6063 aluminium profile, 6061 aluminium profile, 1100 aluminium profile, etc.

Throughout this process, the heated aluminium billet passes through a die of the desired cross-sectional, resulting in a particular profile is formed, which is corrosion-resistant and lightweight.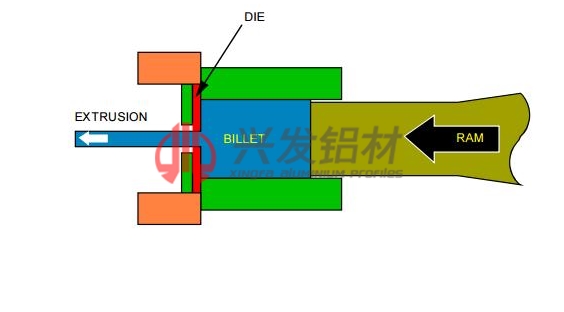 Figure 2.

The Different Surface Treatments of Aluminium Profiles
Surface treatments of aluminium profile involve the application of the coating to the particular materials for embellishment and protection. Below are the four of the most common aluminium surface treatment types, they are anodized aluminium profile, electrophoresis aluminium profile, powder-coated aluminium profile, and woodgrain aluminium profile: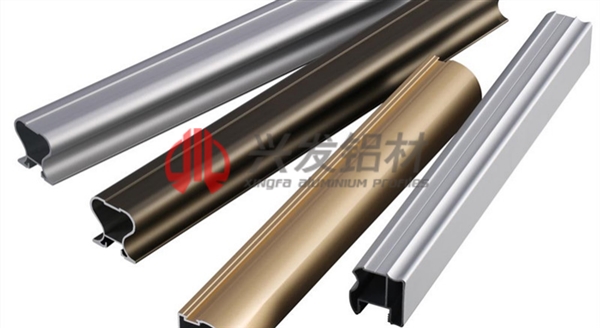 Figure 3.

1. Anodized Aluminium Profile
The aluminium profile is anodized to form an oxide film which serves as a protective layer on the aluminium surface. It protects the aluminium from corrosion and forms a resistance layer that enhances the durability of aluminium. The notable feature of anodized aluminium is that it can accept various effective colors and thus can improve the overall look.

2. Electrophoresis Aluminium Profile
Electrophoresis is the process in which charged molecules migrate in the solution under an electric field. The main purpose of this treatment is to deposit a protective coating layer on the aluminum oxide surface.

3. Powder-Coated Aluminium Profile
The manufacturing of powder-coated aluminium profiles involves electrostatic techniques in which a positively charged aluminium object attracts the negatively charged powder particles. Throughout the process, powder coating has adhesive properties and forms a protective and decorative layer on the aluminium object.

4. Woodgrain Aluminium Profile
This process is used to get the wood grain finish on an aluminium profile. It is very useful for interior and exterior architectural purposes where aluminium looks like wood, and there is no need to maintain real wood. It involves a sublimation process in which the aluminium profile is heated to attain a bright wood grain color.

The Features and Advantages of Aluminium Profile
Aluminium is a specified material used in extrusions and shape profiles because it possesses mechanical characteristics that make it ideal for shaping and forming metal from billet sections.

Since the different proportion of the alloy is added, the aluminum profiles' mechanical properties and application fields are not the same. But they are mainly manifested in the following five aspects: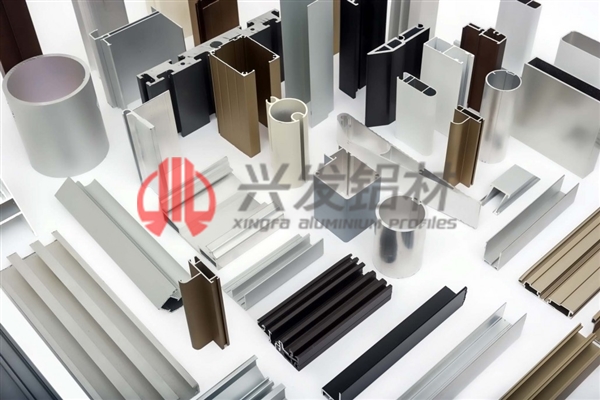 Figure 4.

1. Hardness:
Hardness is the crucial factor that buyers concern about. Although aluminium is quite malleable and can easily be bent to different shapes, it demonstrates a robust feature over other metals. Yet, the hardness of the aluminium profile is determined by chemical composition and states.
2. Light in Weight:
Aluminium has a weight of 2.7g/cm3, which is lesser than that of other metals.
3. Conductivity:
Conductivity embedded in the aluminium profile includes electrical conductivity and thermal conductivity. Generally speaking, the principle of conductivity should be determined according to its use.
4. Corrosion Resistance:
As aluminium forms a self-protecting oxide layer, it offers a high level of corrosion resistance.
5. Resilient:
In general, a qualified aluminium profile, its surface treatment, coating performance are good, making it highly resilient for industrial uses.

The Applications of Different Aluminium Profiles.
1. Window & Door
Architectural aluminium profiles are used in window and door frameworks to attain the surface finish to decorate specific occasions.





2. Curtain Wall

Aluminium extrusion profiles are also used to design curtain walls and thus play a vital role in enhancing aesthetic beauty.

3. Industrial Profile
On an industrial level, there is a wide range of applications of extruded aluminium profiles.





Some major industrial applications of the aluminium profile include cable channels systems, cabinets, air conditioning, and heat sinks.


The Essential
It is evident that industrial and architectural setups are greatly in need of aluminium profiles. If you are searching for a high-quality aluminium profile, we recommend you choose XINGFA, a top aluminium extrusion profiles supplier in the Asia-pacific region. We at XINGFA specialize in a wide range of aluminium profile manufacturing, including aluminium doors, curtain walls, and windows.

By working with XINGFA, you can translate the latest resources into a real market advantage. Within future time, XINGFA will become a popular trend in the aluminum market.