T-slot aluminium extrusion is one of the most versatile and indispensable tools in contemporary manufacturing industries. The name is quite a mouthful, but "T-slot aluminium extrusion" holds much potential for your next project. In fact, you might be surprised at all the things you can create using this simple and accessible material. But, before that, let's know a little more about T-slot aluminium extrusion, so you can make the most out of it.
History of Using Aluminium Extrusions
Aluminium extrusions have been used in the industry for a very long time. They were developed in 1856 by Charles Hall, who was also the first to smelt aluminium. The extrusions he was working with were made by rolling molten aluminium into sheets and then rolling it through an iron die that shaped the sheet into rods. From there, he would use hydraulic pressure to force water out of them, increasing their strength and hardness.
It wasn't until the late 1800s that aluminium extrusions were used for more than just a way to make rods and sheets. In 1885, a British engineer named Henry Hobson, Jr. started producing aluminium profiles.
In 1948, the Aluminium Extruders Council of America (AECA) was formed, which was responsible for setting standards for extrusion methods and increasing their popularity in the industry.
From the end of 20th century into the 21st, aluminium extrusions have become a popular and cost-effective way to manufacture products.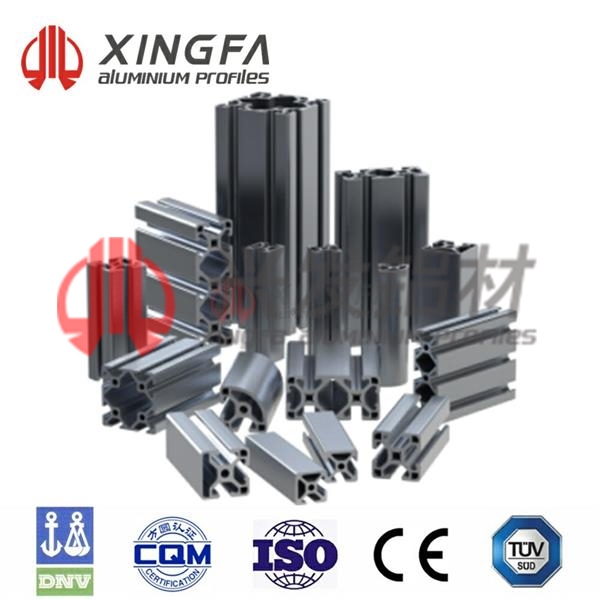 What Is T-Slot Aluminium Extrusion?
T-slot aluminium extrusion is widely used in various machinery and automobile industries, which also has wide applications in the furniture-making field. The aluminium itself can be extruded to make a wide variety of shapes. Still, T-slot extrusions are basically tiny aluminium tubes in varying lengths and diameters joined in a specific manner to create an imaginary slot. The two long sides of the slot are called male or female slots. You can use them on each other by aligning the male slot of one piece with the female slot of another piece.
Types of T-slot Structural Framing
A T-slot structural framing is a type of framing that uses two side members running perpendicular to one another that are connected at the ends with joints. The members are used as girder beams to create an overall rigid frame. T-slot extruded aluminium frame is used to create reinforced concrete or steel-framed structures.
The primary purpose of the wings is to provide stiffness and strength to the frame and stability on vertical surfaces. Different types of T-slot framing may be used depending on various factors such as height, building orientation, etc.
T-slot aluminium extrusions are typically available in three types of material: 3003 H14, 5052 H32, and 6061 T6.
● The 3003 H14 is the most common type of T-slot aluminium extrusion because it offers superior resistance to corrosion without adding too much weight. It is a good material for all-purpose applications where a lightweight product is needed.
● The 5052 H32 aluminium extrusion provides even more excellent resistance to corrosion than the 3003 but weighs about 15% more.
● The 6061 T6 aluminium extrusions are typically extruded tubes that provide the best lightweight, strength, and corrosion resistance.
Some Advantages of T-slot Aluminium Extrusions
The T-slot aluminium extrusion is a semi-structural product that can be incorporated into any architectural structure. The T-slot aluminium extrusion provides structural support without adding much additional weight or cost.
In addition, it provides flexibility for attaching various equipment and accessories. Plus, they provide a lifetime of service with low maintenance requirements, low weight, and superior corrosion resistance. Some other benefits of using it are given below.
ü High strength material
ü Easy assembly and disassembly: its "T" shaped track design
ü Lower cost, i.e., the cheaper material cost compared with welded steel
ü Lower labor fee: no need for multiplicity cutting and shorter assembly time
ü Durable: anti-corrosion, not easy to be burnt
ü Flexible design: convenient for the second modification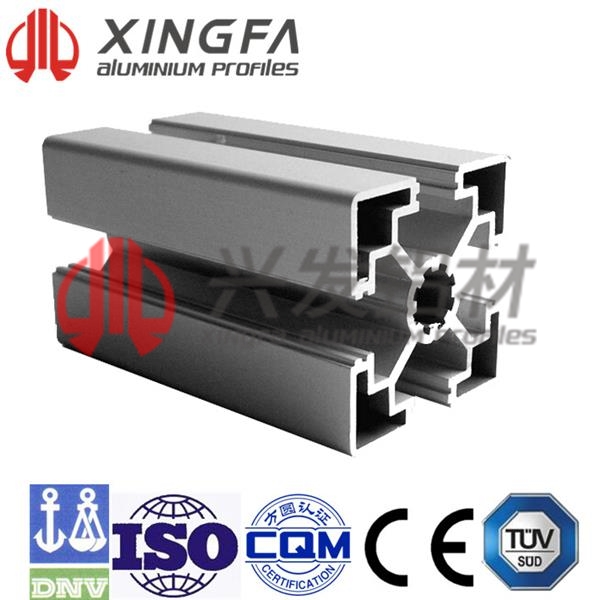 The Importance of T-slot Aluminium Extrusions in Industrial Development
There is a growing global need for diverse aluminium products and services to maintain a healthy economy. These products include items such as transportation systems, medical supplies, electronics, and many others. One crucial part that has been extensively used within these industries is the use of aluminium.
Its properties allow it to be used efficiently in various industries for manufacturing or construction purposes. It is the versatility of aluminium that has allowed it to be used in many different ways. For instance, it has been used extensively in the construction industry because of its corrosion resistance. This is especially true in areas where it is common for there to be saltwater or soil erosion, which is known to cause corrosion.
The Applications of T-slot Aluminium Extrusions
A T-slot aluminium extrusion structure is used to create strong and lightweight structures. The aluminium material has the advantages of corrosion resistance and rust prevention and is durable enough to withstand harsh weather conditions; that's why many people use it for decorative purposes, but that's not all. You can also use it for structural support or load carrying.
The T-slot aluminium extrusion structure can also be combined with other metals to create a custom structure to meet your specific needs. You can utilize it on an industrial level as well as for office needs.
1. They are used in industrial fields for machine guarding and framing.
2. They are often used to make light fences, bridges, and other constructions.
3. They are also used in building products like roof trusses, wall panels, and other purposes.
4. T-slot aluminium extrusions are also commonly used in the mining industry for drilling equipment.
5. They are used for building workstations, carts, security fences, test frameworks, office shelves, etc.
Tips to Make Effective T-slot Aluminium Extrusion Structures
There are many sizes and thicknesses of T-slot aluminium extrusion for options. You'll need to use what you find at your local hardware store or online. The tips below will help you select the correct size of T-slot aluminium extrusion based on the thickness of the material..
Ø Choose the suitable size of T-slot aluminium extrusions
Ø Select the right assembly joint configurations for T-slot aluminium extrusions
Ø Generally, the smaller the diameter of T-slot aluminium extrusion, such as 1/8" or 3/16", the lighter it will be and not as strong.
Ø If you are using 1/4" material, choose a larger diameter so it will not flex or bow too much when weight is placed on it.
Xingfa Aluminium Profile is known worldwide as China's most reputable aluminium supplier, located in six different cities of China but operating globally to bring you a wide array of aluminium products for varying projects like municipal and industrial constructions. They use advanced technology for authoritative testing of aluminium, so that you can count on their excellent service and innovative products. To get more information, click here.