Tidying up the stuff with metal shelves is a great way to organize your home and office. They come in different materials and constructions for durability reasons. Various materials have their advantages and applications, such as the commonly used T slot aluminium extrusion framing shelves and stainless steel shelves. Making clear the distinctions between stainless steel and T slot aluminium extrusion framing, it is helpful for you to choose the suitable one.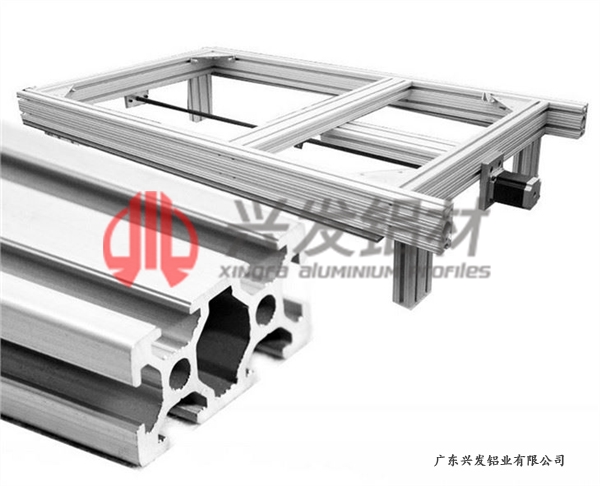 How Do Aluminium Framing and Stainless-Steel Shelves Make?
Aluminium framing shelves are assembled by the customize T slot aluminium framing after cutting, drilling and trapping. It is an easy-to-put together alternative that can be used instead of or alongside more common ones like acrylic glass panels etc.

Stainless steel shelves are storage shelves assembled with steel columns and steels beams, and the assembly process requires cutting and welding.

Difference Between Stainless Steel and Aluminium Extrusion Framing
There are many differences between stainless steel and T-slot aluminium extrusion framing. Some of those include:

· Weight
When it comes to weight, aluminium framing is lighter than stainless steel. Stainless has an average density of 8 grams per square inch, while aluminium's rate hovers around 10 g/mil (which means that every millimeter counts!).

· Color
As with many things, there's always a distinction between two items when it comes to color. For example, stainless steel is a little darker but has a bright luster, and it can be sprayed with different colors, whereas aluminium extrusion framing usually is silver or dark, but its finished surface treatments are plentiful.

· Assembly way
The difference between their assembly way is that T slot aluminium extrusion framing is assembled by specific aluminium connectors, while the way of assembling the stainless steel is directly fixing the claws at both ends of the beam into the columns.

· Surface finished
T slot aluminium extrusion framing is more abundant in surface treatment, including anodizing, spraying, electrophoresis, compared with the fewer stainless steel treatments that can only be sprayed or galvanized.

· Load-Bearing
Consisting of nichrome, the hardness of stainless steel has higher hardness than T slot aluminium extrusion. Still, the latter has more powerful ultimate tensile strength than the former, contributing to large load-bearing.

· Cost
The cost of aluminium is often much lower than steel, which means a lower budget for buying the aluminium extrusion framing made of it.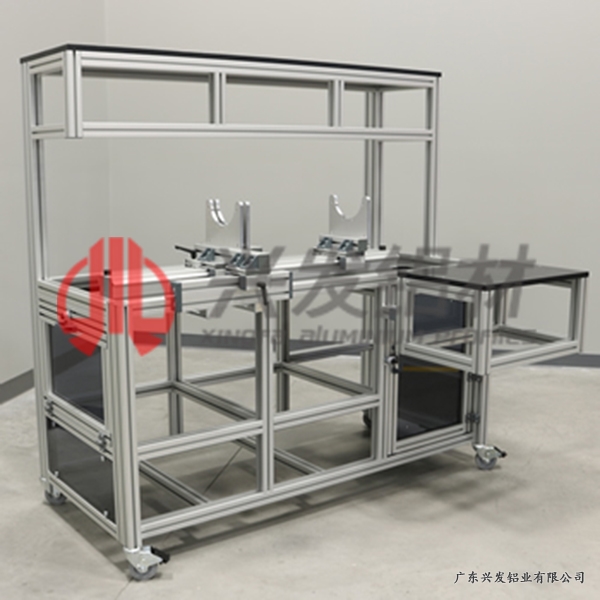 Benefits Of Using T-Slot Aluminium Extrusion Framing
After learning the different features between stainless steel and T slot aluminium extrusion framing, obviously, T slot aluminium extrusion framing is a cost-effective and versatile option for extensions,special widely used in factories. Not only does it provide splendid protection from water damage, but this type of construction is also easy to install and use, making the extension more energy efficient too!

· Expand Warehouse Storage Capacity and Capacity Rate
T slot aluminium extrusions shelves are an excellent way to increase the storage capacity and rate of the warehouse. With this framing material, more items can be stored than ever before with less square footage!

· Convenient for Cargo Storage and Inventory Turnover
T Slot aluminium extrusions framing shelf is perfect when you need a quick and easy way to store your cargo. It can be equipped with wheels for easy pushing and can be installed fluent strips for in and out of materials.

· Facilitate Cargo Inventory and Management
The items on the shelves can be clearly displayed, which is convenient for important management tasks such as inventory and measurement. In addition, the demand for storage and centralized management of large quantities of goods has been realized.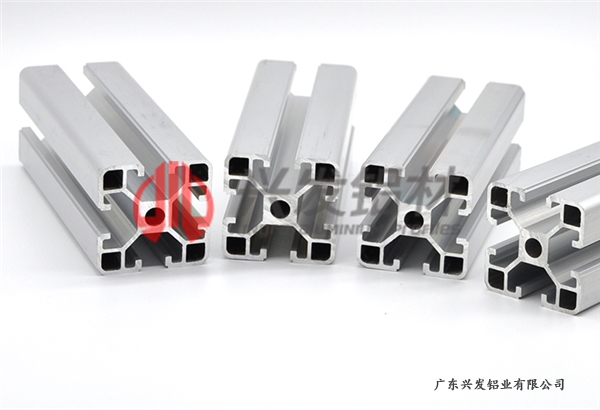 Xingfa Supplies Quality T-Slot Aluminium Extrusion Profiles


As an experienced aluminium profiles manufacturer with more than 35 years, Xingfa offers a variety of T slot aluminium profiles that are perfect for mounting no matter in your home or factory. T slot aluminium extrusion profile from Xingfa has many visible benefits:




· Complete variety
· Can be customized
· Competitive price
· Stable and high quality
· Fast lead time





If you're still unsure what type of aluminium profiles would work best in your situation, let us know - our team will be happy to help you figure out the types and quantities depending on your specific needs. Whether T slot aluminium extrusion or other aluminium profiles, Xingfa would be your trusted choice.